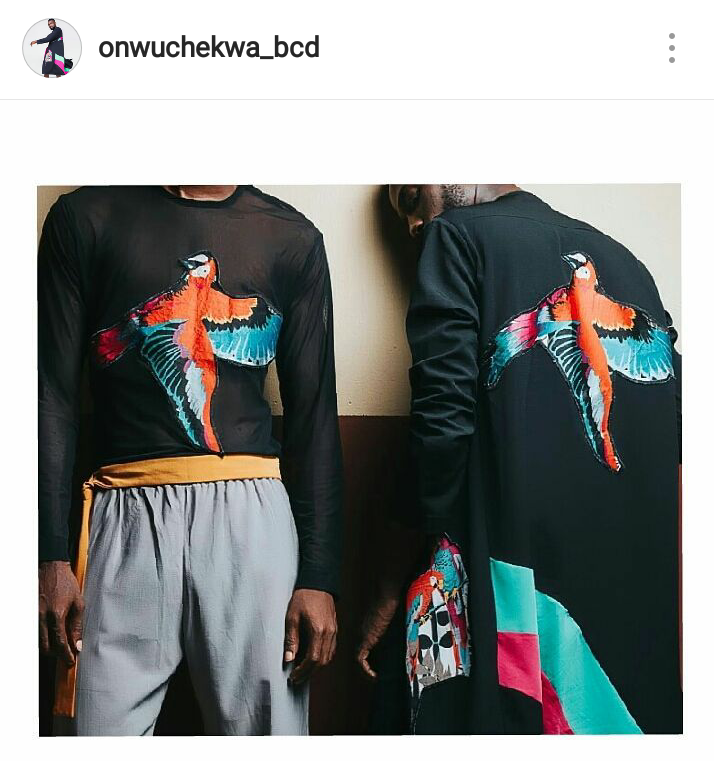 I feel like review is not really the word to describe this review, it is not like I have actually seen or felt the clothes with hands belonging to me, so I feel this is going to be a stone left unturned review. .
In the Nigerian fashion scene especially the menswear umpire's of Nigeria, I say umpire's because the designers are just overseeing for now and not trendsetting the pace for the average and very masculine conscious but slightly inferiority complex Nigerian man. They are more like dancing to fluffs of their own tutu (if you know what I mean).
The brand Onwuchekwa tries to keep it a bit commercial which I like but, I got thrown off the band wagon with the multi colour blocking and the prints which I felt lacked character and would have been better with some serious Gucci embroidery.
I kind of feel he was let down by the textile department, if he had more options to choose from, we would have seen more. Like the pants were just normal plain pants, so you are left asking if it was a collection of shirts?
Like I said its a bit commercial so the sewing is bound to have some issues but I wished their was more patience with the sewing, but overall it one of the most commercial menswear collection I have seen in a while….