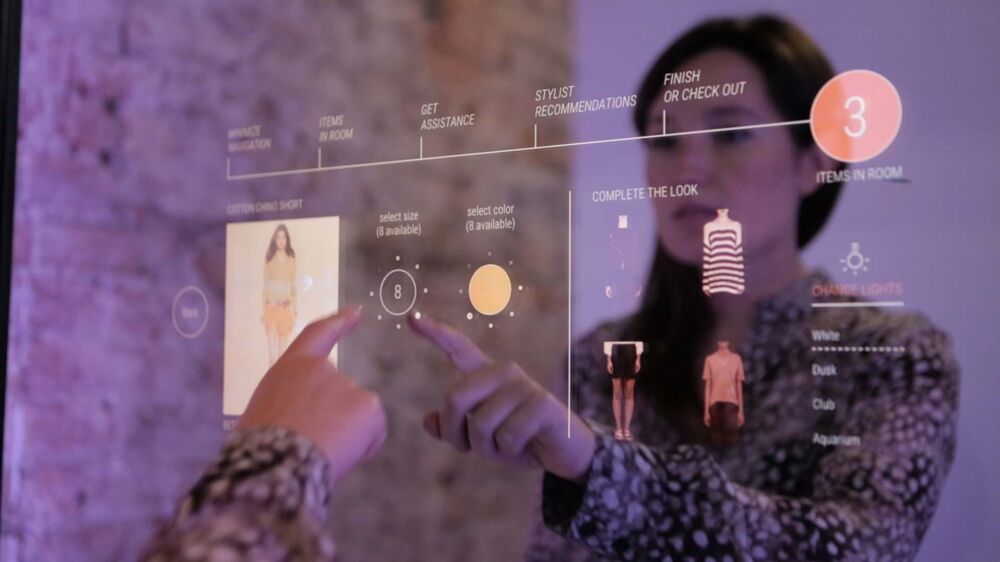 Since e-commerce began threatening stores last decade, retailers have been trying to make their locations operate more like the web. Yet despite splurging on the latest bells and whistles, they've mostly failed and fallen further behind their online rivals.
Recent efforts—such as QR codes, which call up merchandise information when scanned with a smartphone, and internet kiosks, where shoppers can browse a retailer's online store—are either too far ahead of, or behind, shoppers technologically, so they haven't been embraced, says Brendan Witcher, an expert on retail strategies at Forrester.Plus they do little to improve the actual shopping experience, he says. "If you just deliver tech for tech's stake, people will test the novelty of it, but it won't stick."
Oak Labs, a startup founded in 2015 by former EBay executives, is focused on fixing what's wrong with brick-and-mortar retailing. The San Francisco-based company started with the dressing room, which seemed as good a place as any given that shoppers have long complained about its lines, lackluster service, and bad lighting. What happens inside those few square feet of real estate matters—a lot, in fact: Shoppers who use fitting rooms are almost seven times more likely to make a purchase than those who simply browse the sales floor, according to research by Alert Tech.
Oak Labs' first product is a dressing-room mirror that can offer an experience like this: A woman enters with jeans and a blouse. Sensors read the radio-frequency ID tags on the clothes and display the items on a touchscreen embedded behind the glass. A recommendation engine—like those ubiquitous online ones—suggests complementary pieces such as shoes and a belt. The customer can choose a language other than English and adjust the lighting (options might include "dusk" and "club"). If an item doesn't fit or the color isn't right, she taps the mirror, which triggers a request on store clerks' mobile devices. The technology isn't designed to replace salespeople, says Healey Cypher, Oak's chief executive officer and a co-founder: "We want to make their jobs easier, make them more effective."
Retailers can buy one of Oak's mirrors for $25,000 (the price falls for larger orders) and pay a monthly licensing fee for the software. Or they can sign a five-year contract and pay $7,000 to $9,000 a year. The mirrors are being tested by a handful of upscale retailers, including Ralph Lauren and Rebecca Minkoff. Early results show that people buy more while spending less time in the dressing room, Cypher says.
Those stats may improve as the company rolls out a feature in coming weeks that allows shoppers to wave their phones in front of the mirror and make a purchase using Apple Pay or Android Pay. If an item isn't available, a customer can access the retailer's website with a few taps of the mirror, purchase it, and have it delivered. "There is that shopper who wants a private, anonymous experience of self-service," says Rebecca Minkoff co-founder and CEO Uri Minkoff. "That's the e-commerce experience. Why not carry that into the store?"
Source and read more here