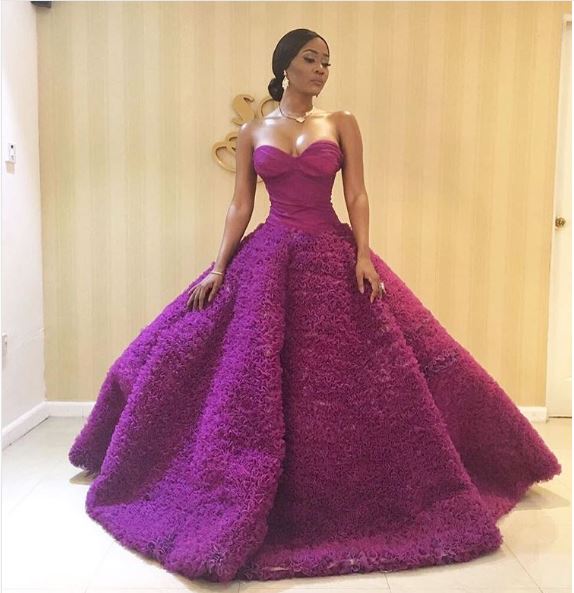 2017 Africa Magic Viewers' Choice Awards, is here! In the seas of cheap fabric and copied designs Toni Tones shall be the last shining light!
Toni Tones hasn't stepped on the red carpet yet but we got a sneak peek at her look via her social media page and according to her, her outfit by Yemi Shoyemi was handmade and it took four whole months to put it together.
Talk about planning ahead.
Check out the look below.