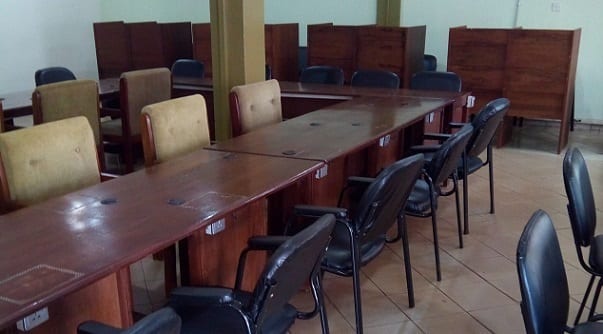 Foresteps may not be the first coworking space in Enugu and from what i am seeing it won't be the last or necessarily going to be the best in town, but it is the first that I was able to discover online.  Foresteps offers all the "usual services" of a Coworking space. You get a desk with comfortable seats, paid Wi-Fi, and an air conditioning. The CoWorking space also offers stable power supply.  Office equipment like printers, scanners, and photocopiers are also provided.
It might be coworking space in description but it lacks aesthetics and design and composition etc.  Basically it is not fine enough to convince me to break the piggy bank.  It looks like the prototype to the props that was used in making the harry potter films.
Foresteps at a price of 15,000 Naira for its monthly plan and also they offer a one day plan for 1500 Naira and a one week plan for 5000 Naira.