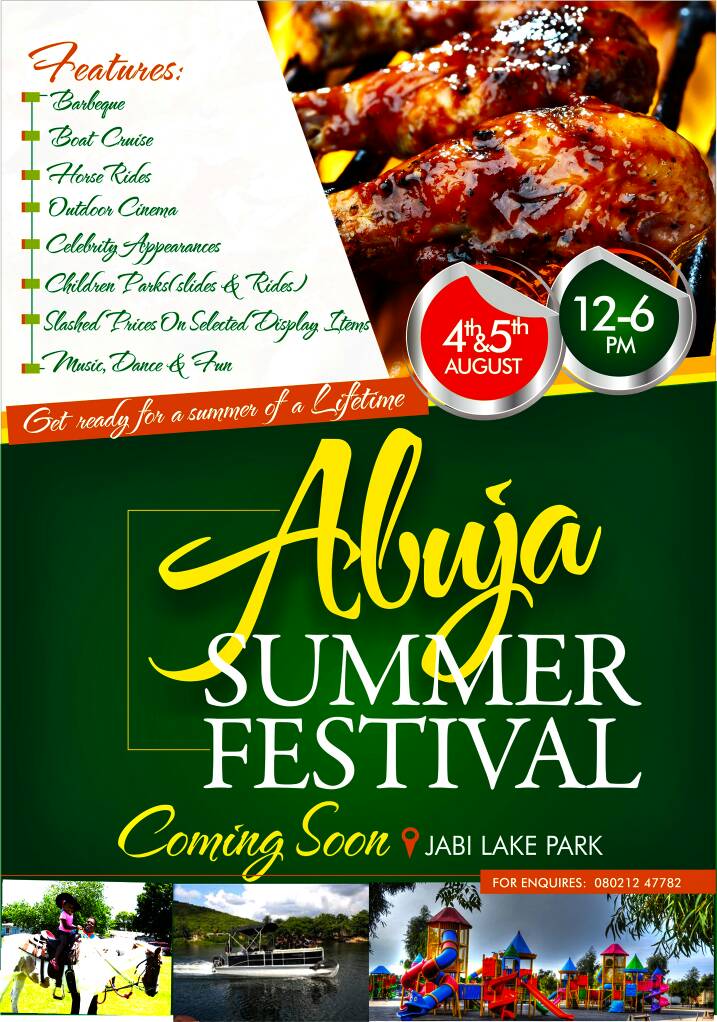 The tourism sector in Nigeria has been in decline due to lack of creativity and organised interest both from private and public sectors. While others choose to see this as a challenge, others are thinking on how to bring innovation that could revamp the sector for good and attract the needed earnings from the sector for Nigeria.
Part of the major challenges facing the sector stems from Indigenization of the Nigerian Tourism, this is another challenge in the Tourism industry, hence practitioners in the industry must endeavor to package Nigeria Tourism to showcase Nigerian heritage not borrowed activities or ideas, as much as our Tourism policies should support indigenes for investing in Tourism.
Many believe that The Abuja Summer Festival 2017 is a major move in the right direction to change the narratives in Nigeria's tourism sector since part of its objective is to promote made in Nigeria products. This one of a kind event is set to play host to over 3000 visitors from across West Africa . It will feature the first of its kind Outdoor Cinema, and Other side attractions include;  Boat cruises, children slides and rides, horse rides, music, dance, celebrity appearances, barbeque etc.
The Abuja Summer festival will be hosted at the federal capital territory Abuja Nigeria at the popular Jabi Park on the 4th and 5th of August, 2017.