RAF SIMONS IS THE FIRST DESIGNER TO WIN BOTH WOMENSWEAR AND MENSWEAR CFDA AWARDS SINCE 1993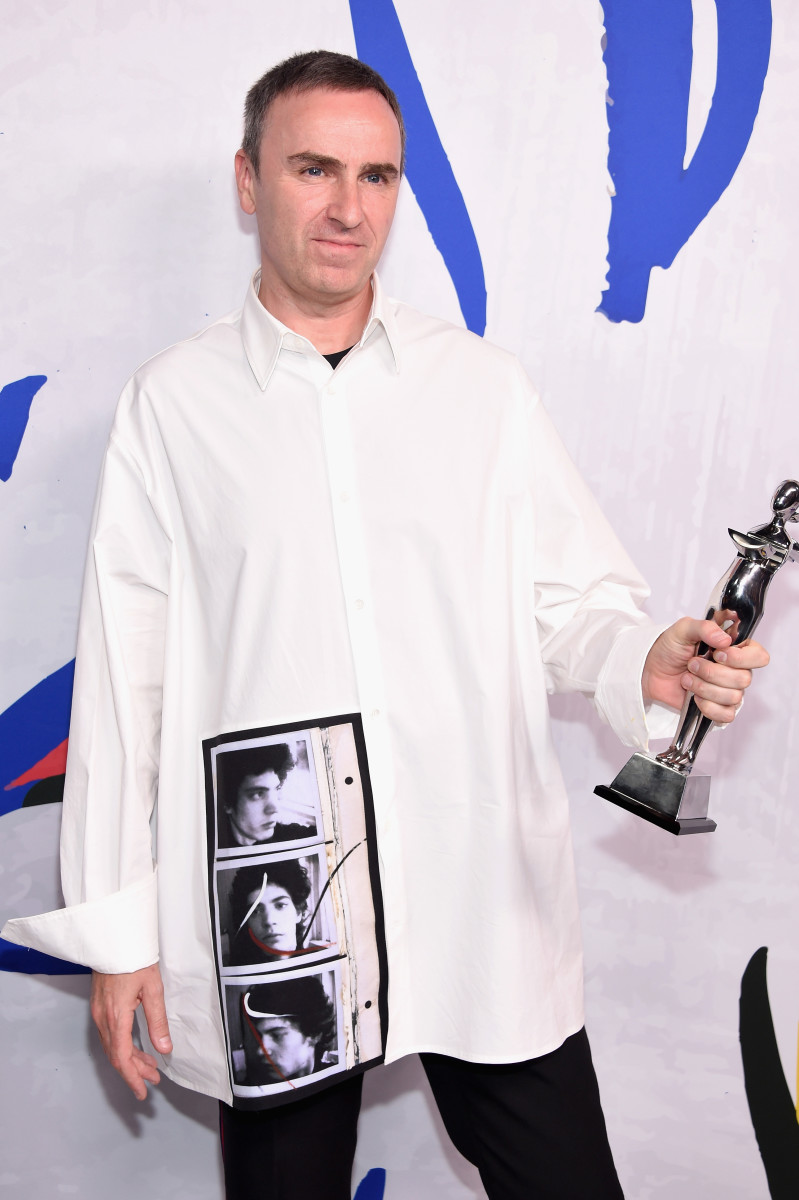 Raf Simons is now a certified legend! Thanks to his time at Calvin Klein.
The Belgian-born, New York City-based designer, who's been leading the American fashion house for a little less than a year, was awarded both Menswear and Womenswear Designer of the Year. It's the first time since 1993 for a designer to receive both honors in one night, according to WWD. Coincidentally, Calvin Klein, the designer, was the only other individual to take home the two CFDA titles nearly 24 years ago.
Upon accepting his first award of the evening for menswear, Simons, already a cult icon for his namesake label, spoke on the decision to move to the States from Europe to further his fashion career: "I — we — came to America because America, and you, its people, are inspiring to me… are inspiring to us," he said. "If this means we can do something back, and we can inspire, then we are more than happy at Calvin Klein and thankful at Calvin Klein. It feels like a big welcome."
As the 2017 CFDA Awards wrapped with Womenswear Designer of the Year, Simons's reception was even warmer as he took his second honor for the evening. He charmed the audience by jokingly starting his speech similarly to his previous one: "Blah blah we came to America because America's inspiring and all the people — there are so many names I can mention now… George Condo, all of the artists, David Lynch… I don't know where to start because I'd forget so many. But I basically came here with my man, we left our families, believe in the inspiration we find in America and its people and we want to give something in return."
Holding back tears, the designer decided to take his final moment on stage to send a message to those who heavily inspire his own work — the youth: "To all the students, I want to say something: It's our task more than ever to inspire and to be an example… if we as creators can be an inspiration for how the world SHOULD look, we should take that as a very important task in our existence." If there's one person these students can follow by example, it's Raf Simons.