Who Is Prosper Otemuyiwa, Master Tech Teacher Of Nigeria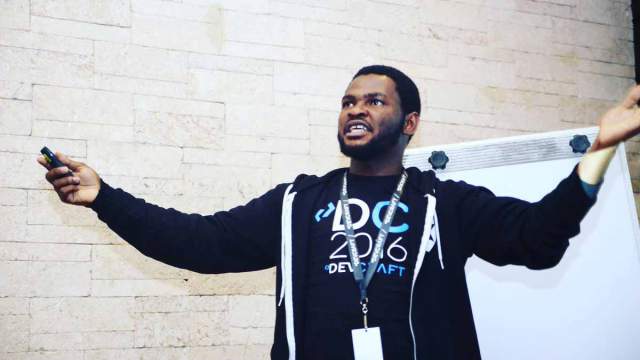 Prosper Otemuyiwa is the creator of open-source world wide!
Ok, Jokes apart he is the Nigerian mind behind Laravel Hackathon tool , unlike the average Nigerian greedy mindset, the tool is free (open source); a Hackathon/MVP boilerplate for larval web applications.
There is an unverified myth out there with his name on it,  a claim of 500 stars on GitHub, making him the number 2 man in the PHP developers very tiny circle  in 2016 (although my dad always says first class is better than second class).
He was a technical trainer for Andela, he didn't know that Mark's money was coming but now works with AuthO as a technical writer; they wanted a consultant but they figured out that he was Nigerian with a high acceptability rate of any salary plan in dollars.   AuthO just raised an additional $30 million, but $200 million is always better, if you know what I mean.
Pastor Prosper and open source are like bread and beans, if you don't know what that means then OYO is your case.   And just like any good pastor, he also has his own set of jealous fans that are fond of complaining about his uncanny relationship with GOOGLE.
But most importantly he has proved that even if you study computer science in a Nigeria University, you can still go to YouTube to actually learn it and cover up.
NB: This is a work of freedom of AMD laptop and boredom…  And if you like this so much, you can nominate someone else in comment section.
And much love to the Tech Lord Himself !